The Major Differences Between Olympic Breaking and Bboy Culture
In 2023, the World Dance Sport Federation (WDSF) Breaking for Gold (BFG) World Series for the 1v1 Adults was held on April 14th-15th in Rio de Janerio,  Brazil. With the entire globe battling it out for the gold, we got Bboy Dany representing France taking the W and Bboy Phil Wizard from Canada coming in 2nd. 
With Breaking debuting in the upcoming Paris Olympics in 2024, there is sure mad hype on how the 3rd media explosion will make Breaking great again to the general public globally. However, some may question, at what cost? 
If you're up to date with the social media gossip in the Breaking community, you may have stumbled upon respected individuals and pioneers sharing their opinions regarding the rise of Olympic Breaking events. In Bboy culture, we witnessed cyphers and battles up close, creating a vibe that isn't like no other. Like most breakers, including myself, it's the music and the cultural aspects of this artform that made us persevere throughout the years.  
But do we really know what goes behind the scenes in Olympic Breaking events? How does the WDSF or DJs pick their music? Who are the ones managing the these type of Breaking events? Is the cultural aspect of Breaking going to disappear in the Olympics?
So much questions yet do we really know the RIGHT answers? 
As a B-boy who is still inexperienced on how Olympic Breaking events work, I wanted to dig a little deeper and educate myself before I give my two cents. 
And I think I found some people who might be able to help me. 
I had the opportunity to virtually talk with Bboy Bojin, MG aka MGbility, and Bboy Dyzee, world-class individuals who are on board with the WDSF Breaking Committee or relevant national parties. Not only they are professionals for Olympic Breaking but they also are respected bboys who have helped developed the Bboy culture for decades in various world-renowned jams. 
Here are the 5 questions I asked regarding the major differences between Olympic Breaking and Bboy Culture. 
1. Could you briefly introduce yourself and your involvement with Breaking in the Olympics?
Bojin, MG, and Dyzee are Bboys of many trades. As professional Bboys that competed across the globe for decades, they have also organized world class events such as R16 Korea, Outbreak Europe, and Taipei Bboy City. 
Bojin's first introduction to the world of Olympic Breaking was when he started working on the Youth Olympics Games for the Breaking category in 2017, which led to the WDSF World Championships in Nanjing in 2019 — to now being the head of the WDSF Breaking Division and Breaking Presidium Member since June 2022. 
MG aka MGbility is the WDSF Breaking Ranking System Specialist and the co-creator of the scoring works for BFG and the Olympic Qualifier for Breaking events. You may also catch him as the emcee at WDSF events, even in the recent WDSF BFG World Series event in Brazil. 
Dyzee is one of the members of the Canadian DanceSport Federation in Breaking. He has also coached the Russian Breaking Team as well as worked with various National Dance Sport federations.
Being ambassadors for Olympic Breaking is a herculean task to have under your belt. During my talk with Bojin, he stated how this is a hard job and big mission for our Breaking community, referencing the iconic Spiderman quote:

2. What were you thoughts on the the current situation in the scene regarding the Olympics?
It's clear that the global Breaking scene has mixed opinions with Breaking taking place in the Olympics. But Bojin said something that stuck with me. "We can disagree but not disrespect." He mentioned how we should be keeping the core values of Hip Hop when we share our opinions with each other. 
Dyzee stated that we should separate the "raw" and "professional" aspects of the scene, despite how he tried to combine the two in the past in events he used to organize. 
MG also mentioned how the Breaking scene is slowly adjusting to the rise of "sport events" vs cultural events such as your local jam. There are a different rules and regulations that could confuse breakers who are used to underground events but so far it's been getting better in terms of coaching and competitions.
For example, breakers should understand that each country is only allowed to bring their best 3 Bboys and best 3 Bgirls in the WDSF BFG World Series. Other WDSF events have open quotas depending on the competition's level. 
It's rules like that one stated above that helped me realize that there is a lack of understanding on my part on how these Olympic Breaking events. Previously, I was pretty confused on how they worked but did I really try to understand the rules before watching these sports events online? 
Admittedly, I'm afraid not.
At the end of the mind, the three agreed that the Olympics is just another big event and the work they are putting in will be extremely beneficial for the future of Breaking. The Olympics will bring in more benefits than harm in the long term, which could help provide more opportunities for breakers who never had a chance in the past to make their name worldwide.
3. What do you think are the major differences Olympic Breaking and the Bboy culture?
With the rise of "sport" events in the Breaking scene, one may question:
"What are the differences between Olympic Breaking and Bboy Culture?"
Well, after my talk with the three, they all agree that Bboy culture is an amazing culture. No doubt about it. 
"The main difference is just that Breaking as a sport has a sports structure with national bodies, a WDSF manual, pretty much just more rules and regulations in the sports events," MG said. 
In regards to Breaking's cultural events aka jams, you can pretty much do whatever you want, of course under the organizer's guidelines. 
Bojin stated, "With Breaking in the Olympics, we can have more opportunities and benefits to for the breakers, athletes, and overall culture for our Breaking community. Can you imagine back in the day if you just practiced everyday and get a salary from your country?"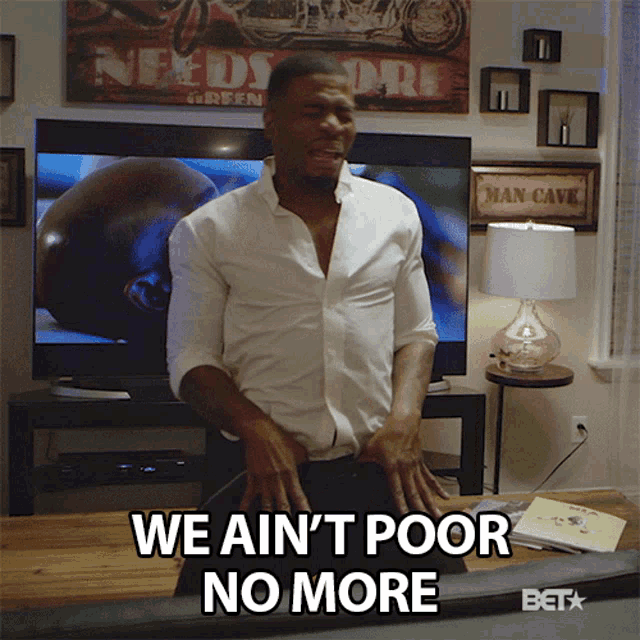 That sounds so surreal, but that's starting to happen now. 
Dyzee also recently made a vlog on his YouTube Channel on how National Olympic Breaking Teams works. You'll be able to understand the process the National Breaking teams go through to select their representing athletes and how if differs from traditional Breaking jams. 
MG also emphasized that one of the reasons why the Olympics chose Breaking is that our Bboy culture has unique values which we can preserve and showcase at sports events. This is the core mentality for the WDSF's Breaking Division, with members changing sports rules to have a cultural feel at these sports events — which our Breaking community will witness in a couple of months. 
So in some way, there's not too much differences between Olympic Breaking and Bboy culture so far other than following the WDSF's guidelines, which is quite fair in my personal opinion. 
4. There's a lot of gossip going on in the global scene. What would you say are the main root causes?
Talking to the three regarding the gossip in the global scene made me realize the main root cause is miscommunication. Since Bojin took his position in the Olympic committee in June 2022, he mentioned how it's not easy to prove to our scene that the Olympic Breaking committee is working extremely hard to make it the best possible outcome for all parties.
On top of the Olympic Breaking committee's assiduous work for the scene, MG also mentioned how it's essential to for people to educate themselves on the WDSF's rules and regulations before bluntly just ranting on social media. Although he's not active on social media, he still believes it's better be the change you want to see. 
For example, there will always be people complaining about the music being played in all types of Breaking events. But for specifically WDSF events, it's strictly the DJ's responsibility to play licensed music under WDSF's guidelines.
Below is an excerpt of the DJ's responsibility at WDSF Breaking events.
Click here to read more about the WDSF Guidelines. 
Dyzee gave an exemplary point of how we could tackle the music licensing issue within the Breaking scene in general. He suggested that maybe it's time for a group of individuals to step up and create a licensing house for breakbeats. In general, he strongly pushes the idea that the Breaking scene should focus on creating businesses and brands that are FOR and FROM the community. 
Creating an eco-system within the Bboy culture that doesn't rely on non-related corporations. "This is the time to push your Breaking business ideas, especially with Breaking debuting in the upcoming Paris 2024 Olympics," Dyzee strongly stated. 
But at the end of the day, the three believe it's important to educate yourself and understand there's will always be some sort of backlash when trying to do stir things into a new direction, which will hopefully change in due time. 
5. What do you think is needed for the global scene to move forward?
This was a big question to ask them, but I'm glad that I did. 
In short, the answer I got from all of them is UNITY.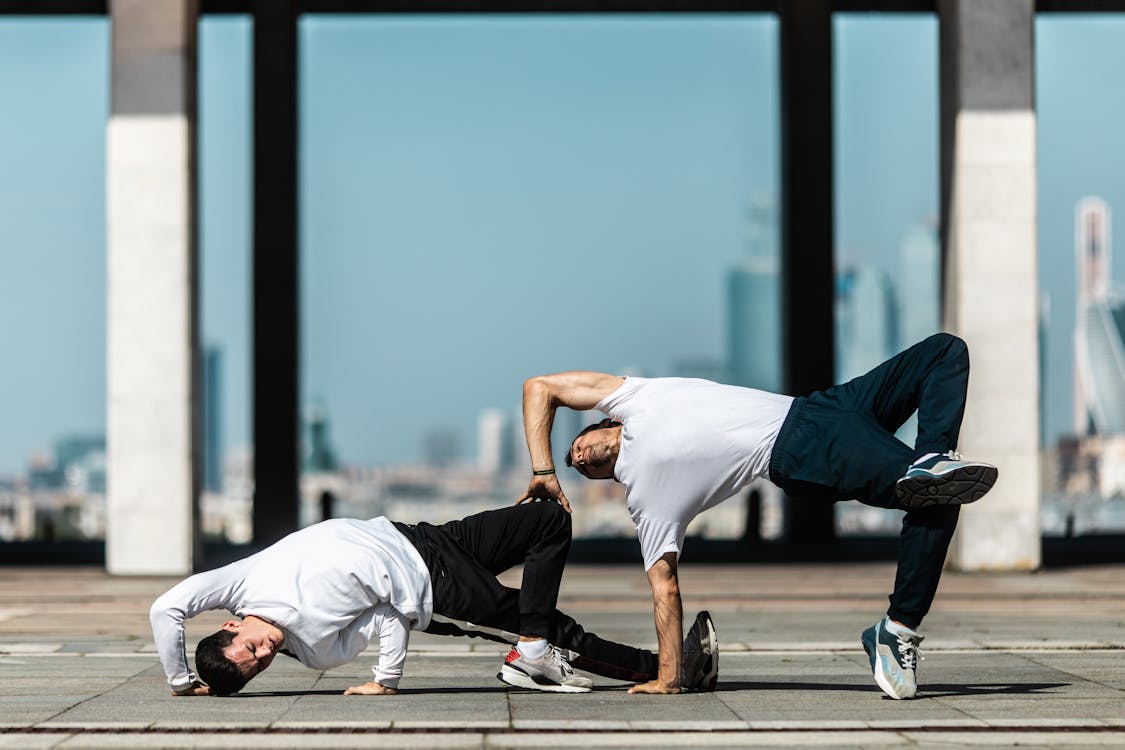 Bojin emphasized the importance of unity in our Bboy culture as this is a golden opportunity for the global Breaking community to show the rest of the world the beauty of our culture. Offering a clean and positive environment in the upcoming Olympics is also a necessity and we can only achieve that by collaborating with each other. 
As he mentioned earlier, we can disagree but not disrespect. He feels if you think something is not being accurately portrayed in the scene, then maybe it's best to take matter into your own hands. 
We need more doers than talkers. Actions speak louder than words, right? 
On the other hand, MG has a similar but different take. 
In regards to the sports vs cultural events, MG believes we can separate these two categories and shouldn't affect each other. However, the most ideal solution would be if everyone was on the same page of supporting all types of Breaking events, which would take a handful of effective communication with the WDSF, IOC, National Bodies in each country, and the breakers. 
That goes without saying that if breakers from the sports events want to respect the cultural events, respect should go both ways. It can be a win win situation for the our Breaking scene but right now is the transitional time towards the rise of sports events. 
MG also emphasized that it should be the person's choice to join a cultural jam, an Olympic event or even both.
Breaking is just Breaking, right? 
On top of that, Dyzee also puts emphasis on that there should be a new mentality in our Breaking scene: The Pro Breaker Mindset. It's absolutely essential to keep the cultural aspects of the Breaking but the Olympics and other major corporations will look for more professional businesses compared to those that are stay "underground." 
Whether its a clothing brand, licensing house, or even a media agency — this is  the time to start planting the seeds for the future of professional Breaking. 
In conclusion, the best way to move forward is UNITY. 
So here are some of the major differences between Olympic Breaking and the Bboy culture. Whether you are an underground cat or strive to rep your country on the Olympic stage, I'm just super stoked to see the future of Breaking now. 
Peace! 
Want to invest into shoes that will change your Breaking career forever? Why not try dancing with the first-ever shoe specifically designed for Breaking? 
Use the code "FIRSTTIME423" to receive 10% off your first order. We got to help each other if we want to make it in this last-man standing game. 
Contact Me